Gary Lucas & Gods and Monsters celebrated their 25th Anniversary concert at Le Poisson Rouge last night with special guests Kaki King, Felice Rosser, Jann Klose, Mike Edison, Gisburg and Peter Zummo.  Dusty Wright, the former editor-in-chief of Creem magazine and founder of the online pop culture magazine Culturecatch.com, served as emcee for the opening and close of this spectacular, landmark concert of this band comprised of downtown New York music legends.
Gods & Monsters' last album, "The Ordeal of Civility" (Knitting Factory) was produced by Jerry Harrison and received 4 stars in MOJO Magazine.  The band features Lucas plus Ernie Brooks (Modern Lovers), Billy Ficca (Television) and Jason Candler (Hungry March Band).
Guest singer Jann Klose sang "Grace" last night.  His voice is featured in the film, Greetings from Tim Buckley, starting Penn Badgley and Imogen Poots.
Felice Rosser, a New York-based singer and bassist, is the leader of the band, Faith.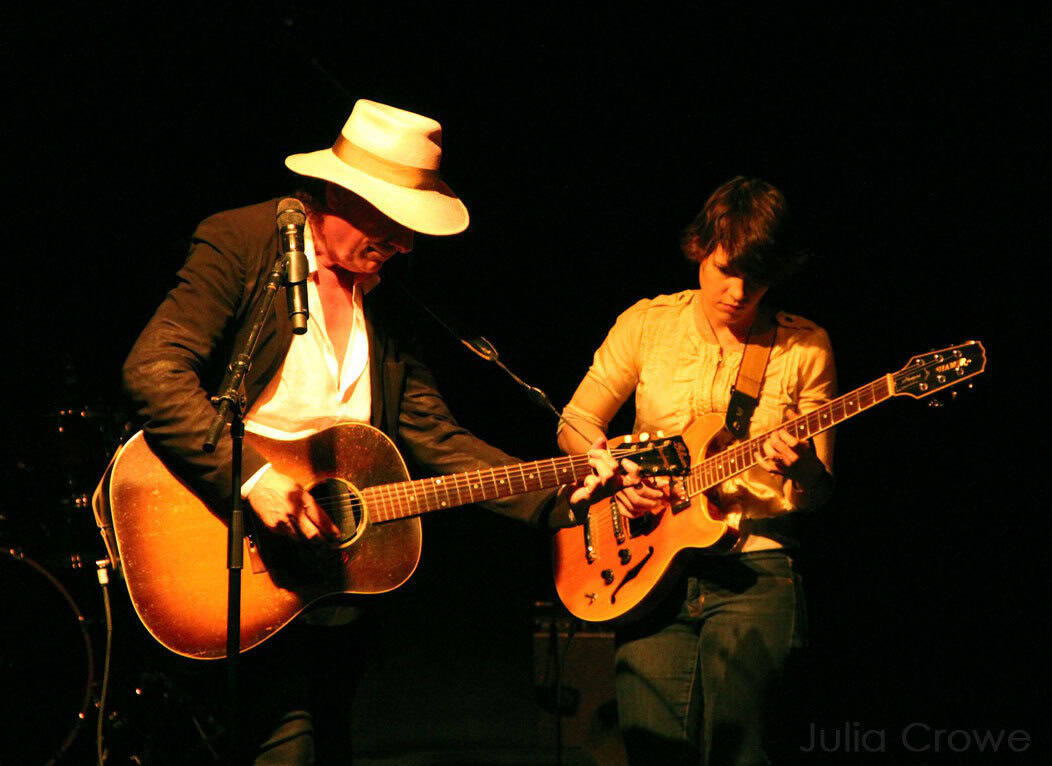 Guitarist Kaki King has performed with the Foo Fighters, Timbaland and The Mountain Goats in addition to contributing to a variety of film and TV soundtracks.  Lucas and King played an instrumental version of his Lady of Shalott.
Guest singer Gisburg, who was a member of the Chinese Hai-Tien choir with Mrs. Pi-Chu Hsiao for over 7 years, singing traditional and modern Chinese choir music, works in film as a composer, music editor and mixer.  She has worked with Deborah Kampmeier, Martin Scorsese, Abigail Child, Ethan Coen, Robert Duvall, Rob Marshall and Amie Siegel.
A sampling of one of the songs she sang last night from Lucas' album of mid-century Chinese pop tunes, The Edge of Heaven:
Mike Edison performing on theremin after Gary's raucous segue way from "Poison Tree" to "Jack Johnson/Ghostrider."
Guest artist Peter Zummo, who performed and recorded with John Lurie's Lounge Lizards.
* * *